Make the journey matter with the

Toyota Rewards Visa ®
Shop smarter and get the most out of every dollar you spend.
PROGRAM BENEFITS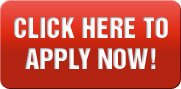 With the Toyota Rewards Visa you get:
5 points/$1 spent at Toyota dealerships 1
2 points/$1 spent on gas, dining and entertainment purchases 1
1 point/$1 spent everywhere else Visa is accepted 1
Redeem points on service, parts, accessories, eligible Toyota vehicle purchases and more 2
Please visit ToyotaRewardsVisa.com for rewards terms and conditions.
[1] Each merchant is assigned a code by a third party that indicates the merchant's area of business. Bonus points will only be awarded if the merchant code for the purchase matches a category eligible for the odder. Comenity Capital Bank does not have the ability to control assignment of merchant codes.

[2] The Toyota Rewards Program is provided by Comenity Capital Bank which is solely responsible for the Program operation, including all rewards. Comenity Capital Bank may change the terms of the Program at any time. Please refer to Rewards Terms & Conditions for additional details.